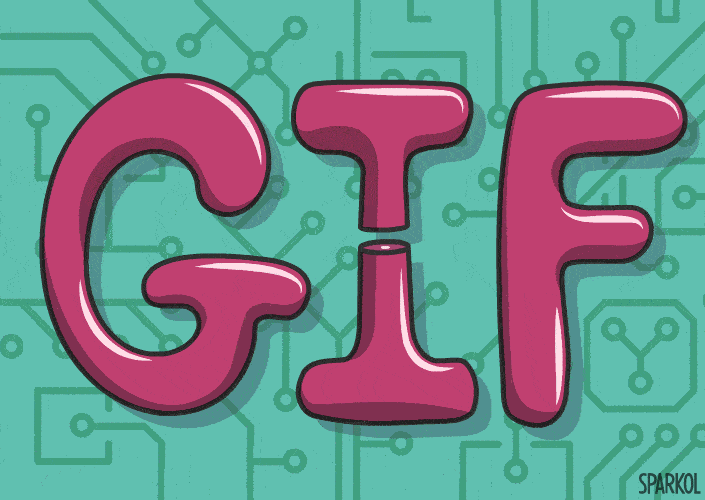 Did you know you can use animated GIFs in VideoScribe videos? There are 200 GIFs already in the image library ready for you to use. Prefer to use your own? No problem, simply upload them like you would an image. But first read this round-up of free online tools you can use to create animations.
4 free online tools for creating GIFs
Search Google for 'GIF creator tool' and you'll be bombarded with options for making animated GIFs. So we've done the hard work for you.
Toonator allows you to easily draw and bring animated images to life. Create your drawing frame by frame, using the plus icon to add the next frame in your sequence. Once you've finished, hit the play button to watch your animation come to life. You can save your image as a file, or copy the HTML code to embed the animation on your site.
My favorite of the 4 listed here, imgflip takes your ready-made images and animates them. Upload your images, arrange them in the right order and adjust the speed. Click generate when you've got it just right. Minor drawback - your finished GIF will have a small imgflip watermark on it, unless you have a pro account.
Compatible with Windows, Mac and Linux, GIFMaker works in roughly the same way as imgflip. You can adjust your canvas size, animation speed and select the number of times you want the image to play. You can also add music to play along with your image if you're uploading to YouTube.
Another straightforward pictures-to-gif maker, similar to imgflip and GIFMaker. But you can also create GIFs from YouTube videos and your webcam. Make a GIF doesn't put a watermark on your image and the extension for Google Chrome is quite handy.
Keep your file size down
Keep the file size of your finished GIF as small as possible to avoid any problems with the import or playback. The GIFs available in the VideoScribe library are under 300kb and we recommend keeping your own files at or below this size.
Compressor.io will reduce your file size by up to 90% without causing a noticeable difference in image quality.
ezgif's optimize tool will also reduce the size of your animated GIFs - either by reducing the number of colors used or removing frames that aren't essential to the final effect.
websiteplanet.com also allows you to compress both JPEG and PNG files and each picture can be up to 50 MB in size.
Find out more about using animated GIFs in VideoScribe.
Already using animated GIFs in your scribes? We'd love to see how they're looking. Share them with us on Facebook and Twitter.
Ready to put your GIFs to the test? Get started with VideoScribe for FREE with a 7-day trial. No need to enter any credit card details, just create a free account with your name and email address and get creating 🎉👇