How did illustrator Robbie Short react to winning the business Scribey award? Like this: "Woo-hoo! That's awesome! I'm so glad you liked my silly scribe - VideoScribe is a great program and I love using it." Neat huh? Read our Q&A with Robbie.
Atlanta-based Robbie Short has only been using VideoScribe since November 2014 - but he's already created 13 episodes in his award-winning series about a time-travelling cave boy named UG.
We caught up with Robbie to find out more about him and his ice-age hero.
Hey Robbie, congratulations on your Scribey win! Tell us, where did the idea for UG come from?
When my sons were little, I used to make up stories to tell them about UG the cave boy who came to the present day. These stories usually featured them being so much smarter than UG and explaining the world to him - but they morphed into adventures where they saved the day in goofy ways. UG was based on a little plastic cave man figurine that came with a dinosaur toy set.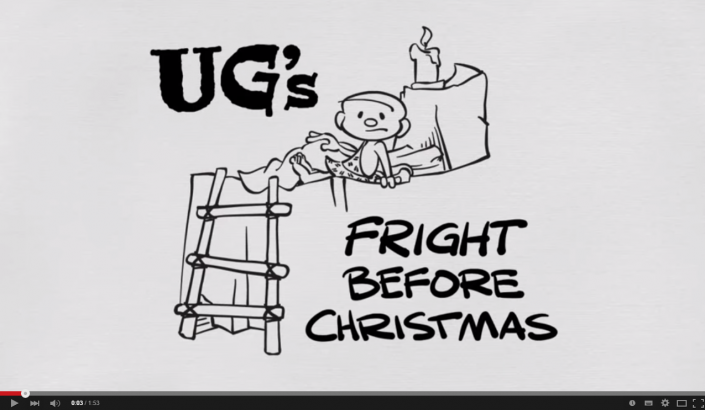 Ah, that's lovely! What made you decide to use whiteboard animation to tell UG's story?
I decided to use whiteboard animation to set them apart from other comics - to engage the reader a bit more and create anticipation about what happens next. I hope this allows them to reach more people than the average comic reader and that it makes them more interesting and better at holding attention.
Read the Scribeys judges' comments about UG's Fright Before Christmas
They certainly do that. Do you have an idea of how many adventures UG will go on?
I don't have an idea of how many there will be in total but I have around 40 so far that I am gradually doing in whiteboard animation. I enjoy doing them, and plan to keep on.
Any more special episodes - like your award-winning Christmas one - planned?
No plans at present for more of the specials but I'm sure it will happen, they are fun to do!
And how is the whiteboard animation side of your business taking off?
I'm still pretty new to whiteboard animation, but I am working on a client video at the moment that is almost finished. I love VideoScribe!
Great talking to you Robbie - keep up the good work
Thanks again for the recognition, it's greatly appreciated!