When David Barneda found out he'd won the Scribey award for innovation, he said: "Thank you! Great news! Did I mention it was my first scribe?" Beginner's luck or genius scriber? We had to find out.
David Barneda is an LA-based illustrator and animator. His judges' choice award-winning scribe How to Throw a Boomerang shows how great whiteboard animation is at explaining things.
We asked David a bit about his Scribey award-winning animation.
Kudos to you David - 'Boomerang' is brilliant work! Where did the idea come from?
I'd done an infographic poster on how to throw a boomerang and I thought it would make for a good video.
Is the scribe purely for fun or is it a promo for something?
Just for fun. I wanted to experiment and use my drawings in this media.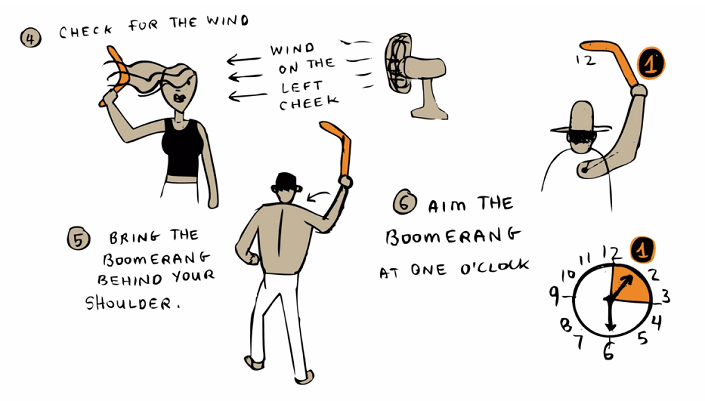 Did you have to throw many boomerangs for 'research'?
Yes, some throwing - but mostly watching the pros throw boomerangs and listening to what they had to say. I wrote the script myself though.
Read the judges' comments about How to Throw a Boomerang
Was it a team effort? Who did that awesome voiceover?
The music and voiceover were done by Peter Hosking. He was great! I did the rest.
What's up next for you and VideoScribe?
I've had some ideas for a video about chess and one about the long jump - but right now they're just at the idea stage.
Lovely talking to you David - can't wait to see that long jump video
Thanks!